Welcome to Shooting Stars Nursery, Hinckley
We understand that choosing a nursery for you child can be a very difficult and important decision so please call or email us if you have any questions. We would be delighted to talk to you about the care we provide here at Shooting Stars and can arrange a visit at a time to suit you so you can explore our setting during a normal nursery day. Please check our social media or Daynurseries profile for upcoming Open Days.
Our Hinckley nursery, which opened in 2013, is located on Mount Road close to Hinckley town centre and just a short distance from the motorway. The original building was refurbished to an extremely high standard to create light, warm and nurturing environments in which your child will feel both at ease and inspired. The close proximity of the town centre amenities provides opportunities for educational and enjoyable planned outings to enrich the learning experience of the children.
Shooting Stars Nursery Hinckley has an established staff team caring for children aged from 3 months to 5 years. The nursery has bright spacious rooms in which the children can learn and develop. Each room has qualified and dedicated staff, who specialise in each age group to ensure that each child reaches their full potential. We encourage and support all staff to advance their professional qualifications to the fullest extent. All meals are produced by our cook onsite and our menus are reviewed regularly to provide a healthy and balanced diet that the children enjoy.
At Shooting Stars, we recognise the importance of working in partnership with parents and we are committed to meeting the needs of the children by consulting with parents and carers on a regular basis. Our management and staff team have an 'open door policy' and so encourage you to talk to us whenever you would like to about your child's needs, progress and development. We also love to hear about what your child has been interested in at home so we can ensure continuity of care when at nursery.
Inside the Nursery
The nursery offers 78 child places split between four base rooms, each specifically designed for the age and developmental stage of babies, toddlers, pre-school 1 and pre-school 2. The rooms have been thoughtfully designed for each particular age group and are well-equipped to a very high standard with stimulating, educational resources, toys and games and a range of small and large equipment to encourage relevant physical development. Shooting Stars Hinckley also boasts separate sensory and soft play rooms for the children to visit to enjoy a variety of planned activities.
The nursery building is highly physically secure and covered by high definition CCTV, including 'Parentcam', which enables parents encrypted secure access to on-line visibility of your child during attendance hours for your complete peace of mind. Parents are limited to view only rooms their child is using during their booked sessions.
Outside Space
There are 2 large secure outdoor spaces, which have been carefully planned to ensure the children are able to access challenging, open-ended, first hand opportunities that are both safe and enjoyable!
All children at Shooting Stars are given the opportunity to enjoy the great outdoors in all weathers. The secure gardens to the front and rear offer the children both open space and a variety of activities for busy hands and feet. The front garden, renovated in 2019, offers a variety of environments comprising grass area, messy mud kitchen, sand pit, trikes and a variety of construction materials for our Under Twos to explore.
To the rear of the property, the Over Twos also enjoy playing outside on the grass area with a paved track for trikes. The rear garden also features a forest area with mud kitchen, a sandpit, allotment area and a climbing structure. Our outdoor equipment offers the children inspiration for a plethora of creative and fun games and activities.
There is a car park to the rear of the property for your convenience when dropping off and collecting your child.
Please contact us if you have any questions or would like to arrange a visit. We would be delighted to show you around Shooting Stars Hinckley!
Award Winning
Shooting Stars Hinckley was awarded a place in the "Top 20 Nurseries West Midlands" by Daynurseries.co.uk in 2023. Shooting Stars Nurseries Group was also awarded a "Top 20 Mid-size Nursery Group" recognition 6 years running from 2018 to 2023.
Meet Our Team
Michelle Warren
Hinckley Nursery Manager
Karen Taylor
Hinckley Deputy Manager
4 Base Rooms
Each thoughtfully designed with a range of age-appropriate equipment, resources and toys
Safety First
All qualified staff complete Paediatric First Aid Training and a Food Hygiene Certification
eyLog
To ensure good, regular communication between nursery and home
2 Large Secure Outdoor Spaces
Designed to give our children a range of opportunities, experiences and challenges that are unique to the outdoor environment.
Healthy Nutritious Meals
Our delicious meals and snacks are freshly prepared daily by our onsite cook
Car Park
For your convenience when dropping off and collecting your child
Sensory & Soft Play Rooms
For the children to visit to enjoy a variety of planned activities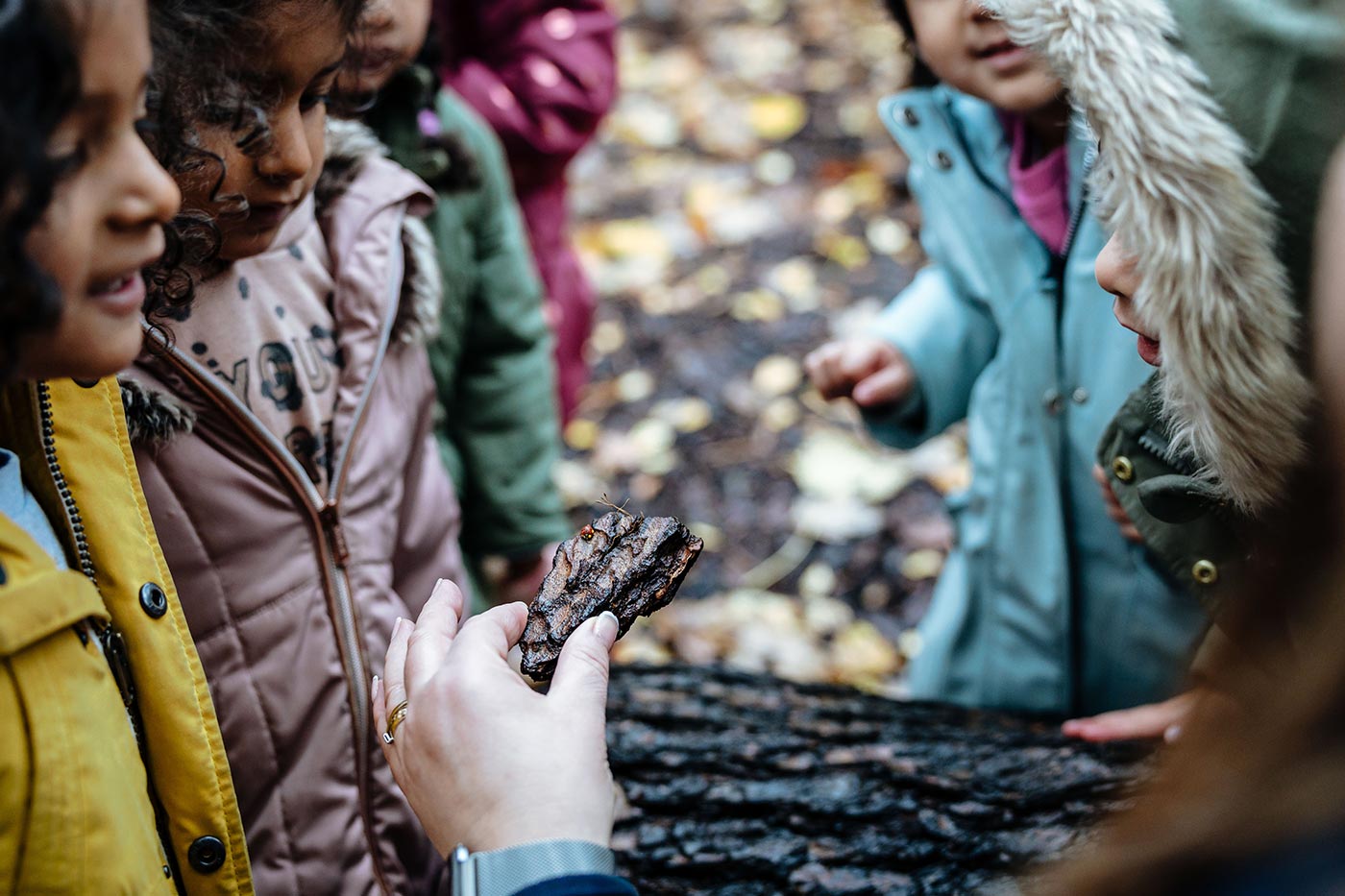 What Parents Say
"I cannot begin to describe how fabulous this nursery is. The support for not only the children but the parents too is truly spectacular."
"The webcam is a great addition as we are able to check in during the day to see how much fun she is having! A five star nursery."
"Really pleased with our daughter's development and particularly since moving to Pre School 2 where the play based learning is excellent."